[adl-post-slider id=7796]
Thank You all for coming to our 2022 Beauceron National. Thank you to all the members and volunteers that made it a success. We had a wonderful time. The results can be found here.
Please join us for our next Regional Specialty in sunny Orlando, FL!
Closes November 16, 2022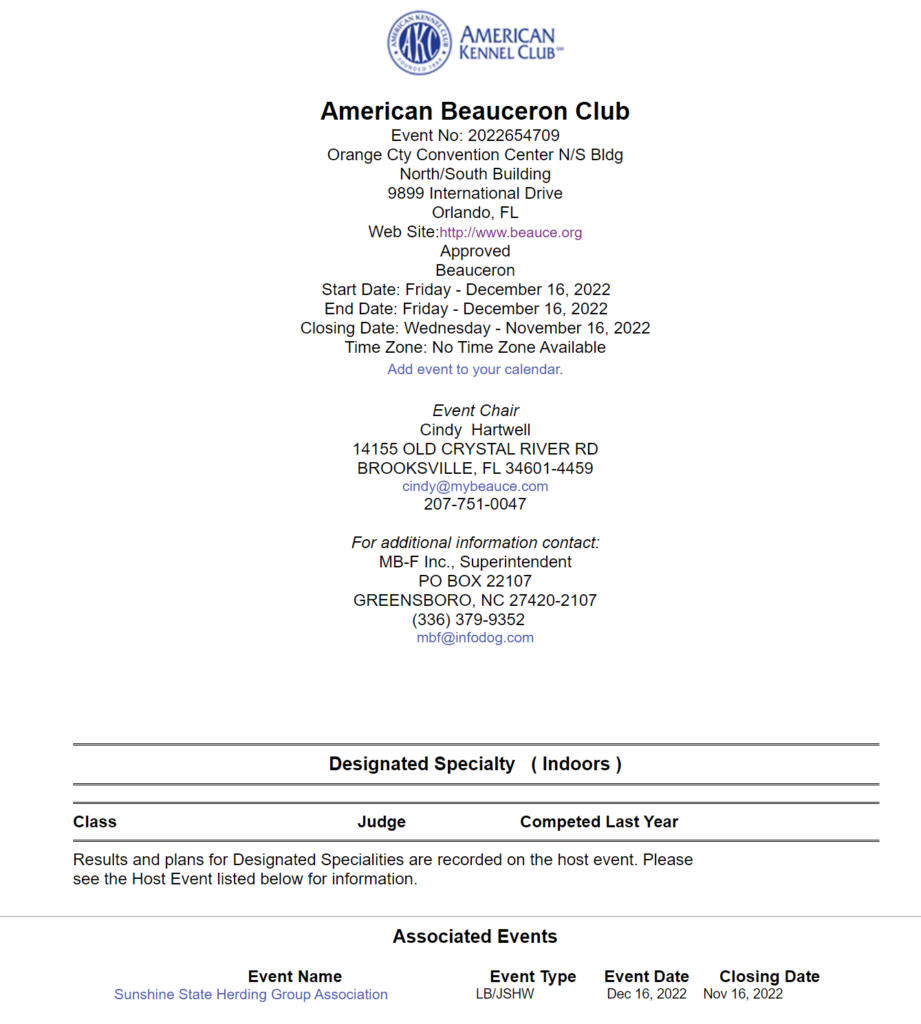 Get ready for our next Beauceron National in Louisville, Kentucky. Hosted by Region 2 at the Kentuckiana Cluster March 15th through the 19th 2023 at the Kentucky Fair and Expo Center.