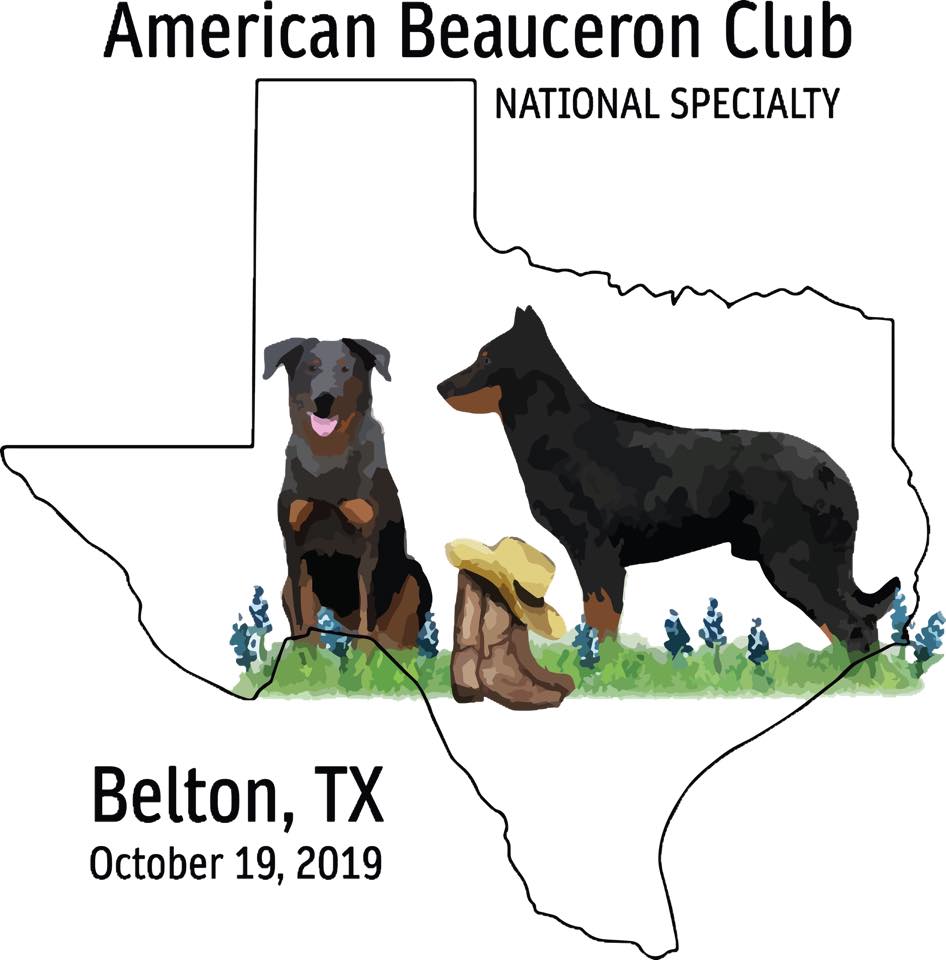 2019 Beauceron National Specialty will be held in Belton, TX October 19, 2019 in conjunction with with the Stephenville Kennel Cub & Bell County Kennel Club cluster of all breed shows. Premiums can be located on onofrio.com, The ABC club one is here: Onofrio
Sponsors are needed for trophys, please contact Ashley Denoma for more information at ashley.denoma@gmail.com.
Shirts & merchandise can be purchased here, shirts will also be available at the show.