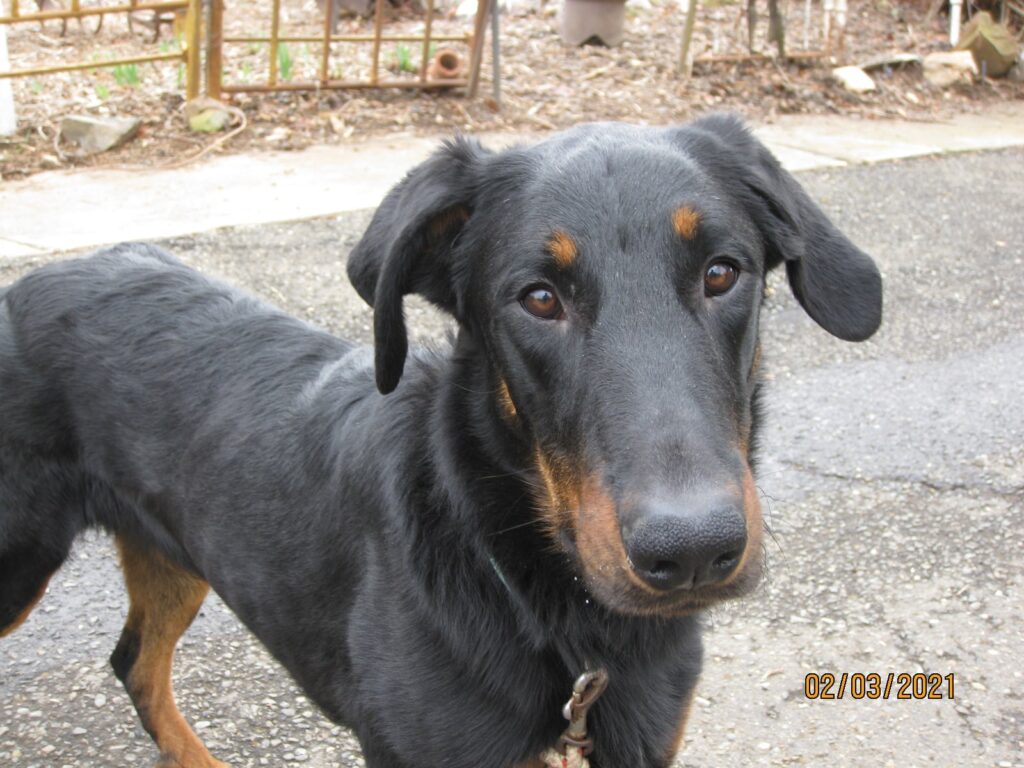 Name: Piper
Age: 1 year
Gender: female
Location: California
Cats: unknown
Dogs: Yes, LOVES to play!
Kids: Shows ZERO signs of aggression with humans, but is a bull in a china shop, we recommend older children so she isn't knocking little ones over!
Livestock: Has had some exposure at her foster mom's house. No issues.
Housebroken: Somewhat, needs guidance.
Crate trained: Yes, good in a crate.
Training: Very little, but she is intelligent and food motivated! Will come back when called and wants to stick around you. Truly a little velcro-dog.
Reason for surrender: Piper is one of over 20 dogs (not all Beaucerons) removed from a severe hoarding/neglect situation. The dogs were all kept locked in a filthy garage. We are delighted at how sweet the hoarded dogs are despite their bad start in life.
What does Piper's foster have to say? Piper is a very high energy Beauceron, she is still a big overgrown puppy. She would make a great prospect for some dog sports, she loves to use her nose, so maybe scent work? She has been great with my dogs and is very sweet. She does get carsick, but we have been working on that.
Who will be Piper's ideal new family? Someone with Beauceron or other high energy working/herding dog experience. Someone who enjoys training and will continue to work with Piper and allow her to shine. We would prefer no small children simply due to her exuberance.
If you are interested in Piper applications are available here:http://beauce.org/rescue/rescue-application-2/
If you have an application on file and are interested specifically in Piper please let us know.