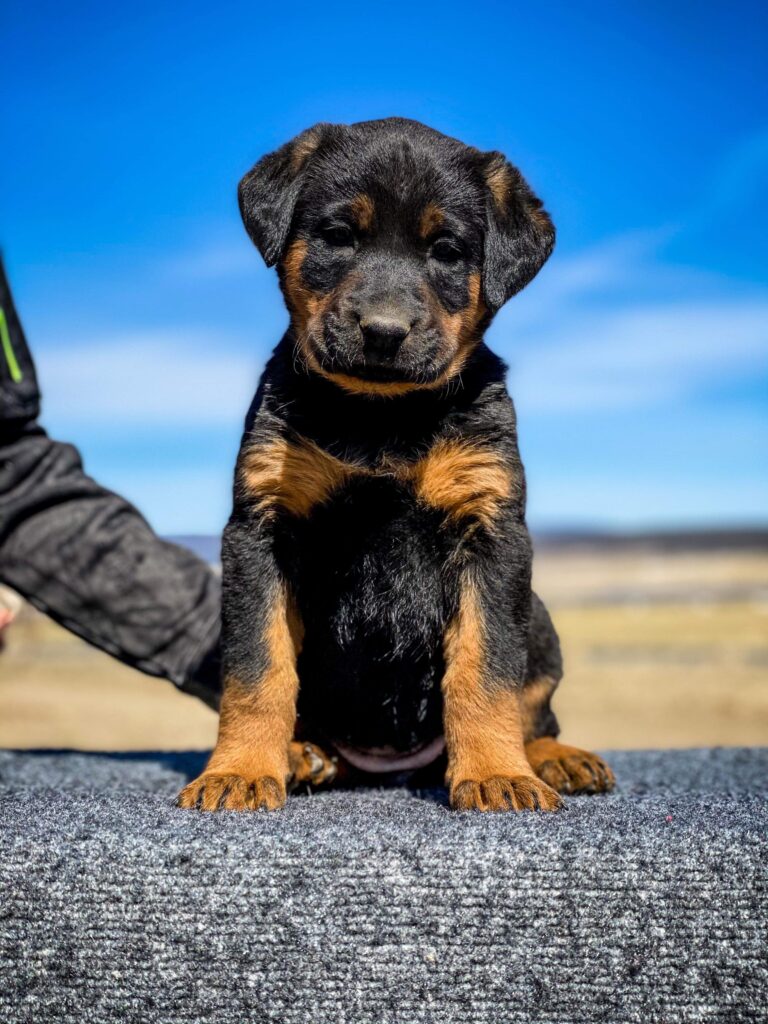 Please welcome all the little "Snacks" to the rescue program!
Introducing, Snickerdoodle, Skittle, Sprinkles, Smol Smackerel, Salsa, Smore, and String Cheese.

These beautiful babies are the result of the Modesto Hoarding situation, they are doing well and are happy and healthy. Their personalities are starting to emerge and volunteers who have spend time with them absolutely ADORE them.

If you are interested in one of the Snacks please make sure you have an adoption application on file. Applications are available on beauce.org under the rescue page.

We are going to have some very strict rules about these babies to ensure a safe adoption. Because of their young age they will all remain on foster contracts until they are spayed and neutered between 6 and 7 months of age. During this time they will still be under contract and belong to the American Beauceron Club. Once they are spayed or neutered their adoption can be finalized. This is non-negotiable.

If this isn't the right time for you to bring home a puppy you can help by donating to the puppies' care! Our adoption fee won't cover the cost of the spay or neuter let alone vaccines, microchipping, deworming, and any other veterinary expenses the Snacks might need.

https://www.paypal.com/donate?token=A3vLG_F9LpaeKdiZfWfHKpliCKyN7gSMKx07H34Q33yHMSMIw8p4XYPs-fhtwCGkE7EyiTSDAP2uckUC