With the support and endoresement of the American Beauceron Club, member Victoria Paul is now an AKC Canine Ambassador. The AKC's Canine Ambassador Program provides a link between the world of purebred dogs and children. Ambassadors are available to provide lessons and programming regarding the many facets of the purebred dog world, everything from grooming to showing and competition. Schools and other groups can search for an AKC ambassador by club or location to come and provide lessons on a variety of topics.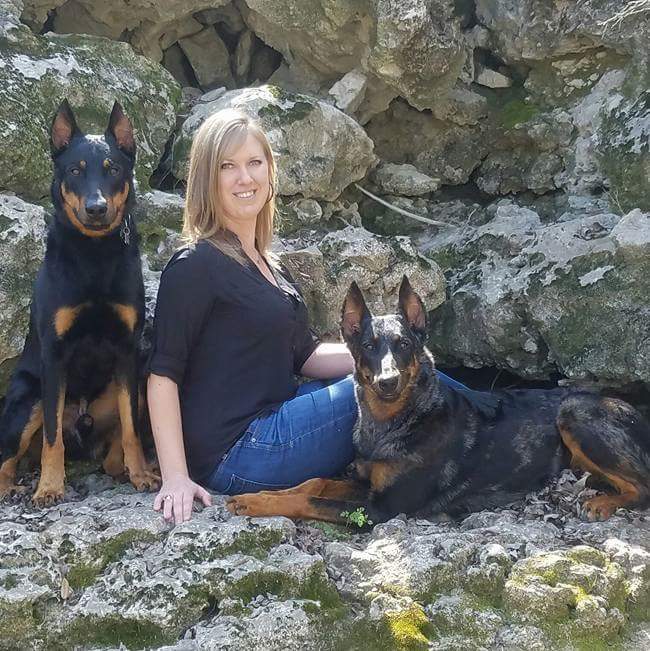 To become an Ambassador, you must complete an application and be a member in good standing with the breed's parent club. The breed club's President, Vice President, Treasurer, or Secretary must write a letter of support recommending you as an ambassador. Victoria says the application is fairly easy, but make sure you are comfortable speaking in front of people! Also, a breadth of experience and knowledge regarding the purebred dog world is helpful too. The AKC provides information and support for ambassadors once they have been approved, with everything from lesson plans to handouts, to how to get your program jumpstarted.
Congratulations Victoria and we know you will do us proud as a representative of the ABC and the Beauceron breed.
Victoria, along with her two Beaucerons Luna and Solo, are available in the San Antonio, Texas area. You can contact her through the AKC Canine Ambassador Directory website by searching for her name or the American Beauceron Club.