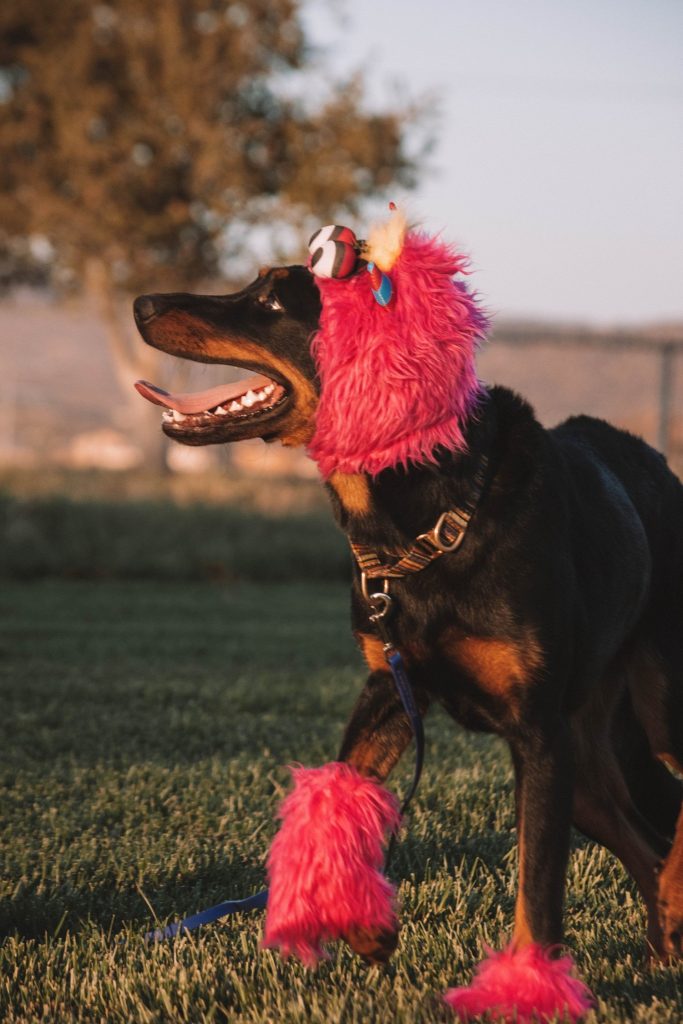 Name: Athena
Age: 8 months
Gender: Female
Location: CA
Cats: Seems good with appropriate introductions
Dogs: Dog selective, prefers males.
Kids: LOVES children, and despite being a young bouncy Beauceron is careful with even little squirts. We would LOVE for Athena to have a tiny human of her own.
Livestock: unknown
Housebroken: Yes
Crate trained: Yes
Training: Athena is being fostered by a trainer. She is working on her leash skills, house manners and basic obedience. Athena responds well to food and is eager to please. New owners will need to continue her training, at 8 months she is really still a baby.
Reason for surrender: In her previous home Athena got into a fight with the adult dog. There was no injuries, but her previous owner wanted to make sure it stayed that way. So Miss Athena found herself in our rescue program.
What does Athena's foster have to say? Athena has been a fun foster! She loves my male Beauce and they are constantly playing. She is very sweet with my 6 year old daughter and loves kids. Athena is going to make a great dog for a lucky person. She is actually on the lower energy scale as far as Beaucerons go, but don't get me wrong, she is STILL a Beauce!
Who will be Athena's ideal new family? Someone who understands that Athena is still a great big puppy. She will need a home who enjoys training and wants to continue Athena's education. Athena is a biddable dog who would excel at nosework or rally.

If you are interested in Athena please apply here.