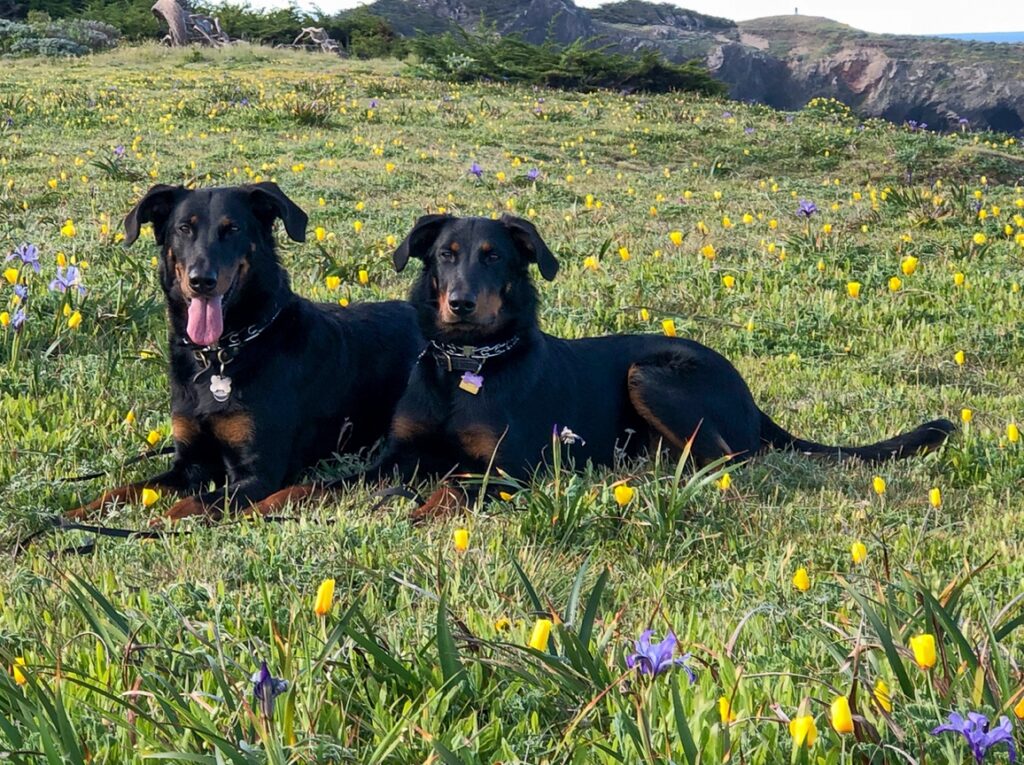 Versatility Awardees!
Rhydonia Ring's girls Ismay and Nica were awarded the ABC's Versatility Awards in 2020. From Rhydonia:
Thanks to ABC for offering these Versatility Awards and recognizing our talented Beaucerons! Ismay (Jolie Ismay Itsy du Foudre de Zeus) and Nica (Nica de l'Amour de Vocan) have enjoyed their sports every much as well as their achievements in conformation. In consideration for the Versatility Awards, Ismay and Nica's achievements were primarily in Temperament, Herding, Conformation and Health Clearances. 
Ismay scored the highest test score in the Journee Temperament test in 2016 and she is an IABCA International Champion and AKC Grand Champion;  Bronze Championship is hopefully just off the horizon. Ismay is 7.5 years old and has been herding since she was about two. Since COVID, she has retired from herding with the following titles: AKC HT, PT, HSDs, HSAs-Master, AHBA HTAD, and ASCA Stock Dog Trial title. Ismay also adores lure coursing and has a CA and CAA.  Since retiring from herding we will enter her in more coursing events as she previously just focused on herding.
Nica is an IABCA International Champion and chasing the last three individual points for her AKC Championship. She has an AKC CGC title and two Herding Titles: HT and PT. COVID has placed her herding training on hold. Since their Versatility Applications both girls received their TKN and TKI.  I didn't realize that Ismay hadn't gone thru a CGC test so that was done this year as well.
Looking forward to resuming coursing with the girls and finishing Nica in conformation. It is so fun to do activities with our dogs. They are very versatile. We encourage everyone to try new sports.